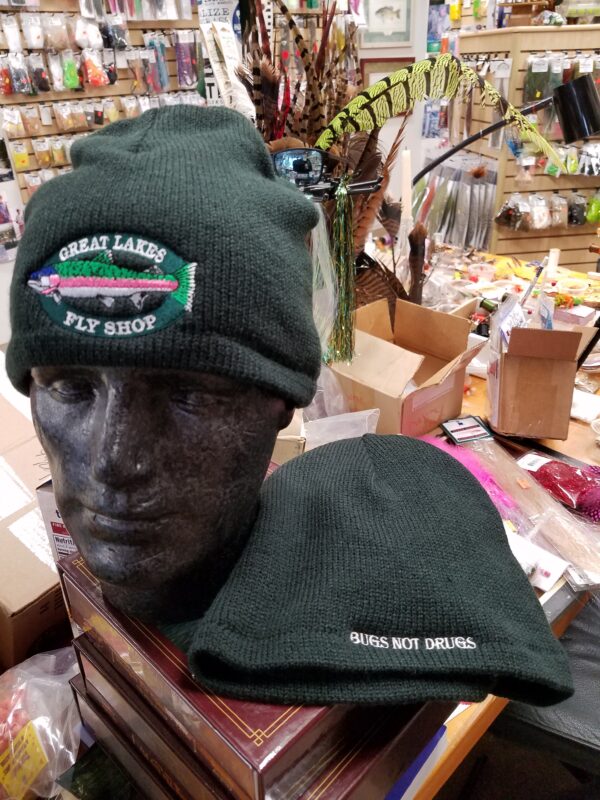 Great Lakes Fly Shop Beanies!! Now in stock!
Great Lakes Fly Shop Beanies have a unique appeal to them. They fit smooth on the head in a lower less bulky style. With the main GLFS logo on the front and the "Bugs Not Drugs" on the back they are super cool looking with a message also. Also have fleece lining to keep you extra warm on those cold days.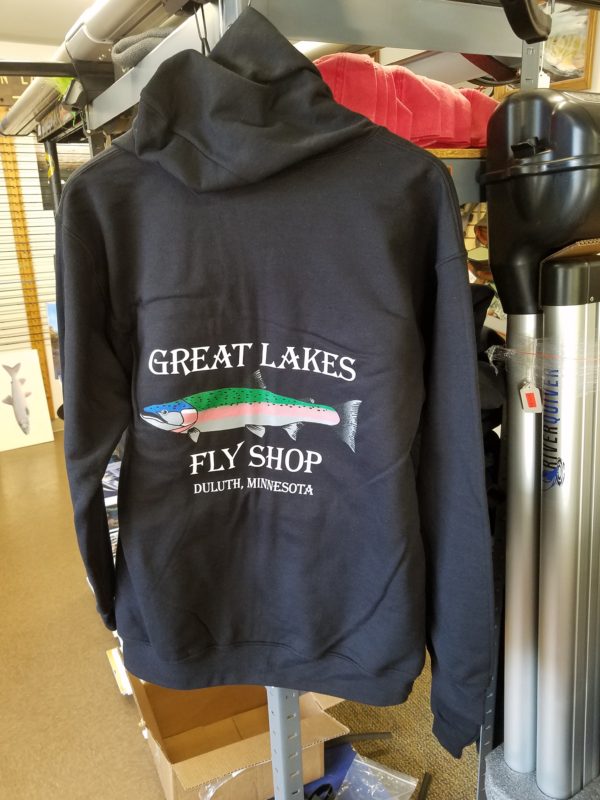 After a lot of request I finally got the Great Lakes Fly Shop winter/colder weather hoody's in stock. They look fantastic and keep you pretty toasty during the cooler months in front of the fire pit. Lot of pocket space in the front, tie downs at the hood and full zip up the front with a nice logo. Come by the shop or order on line and get yours now before they are all gone.