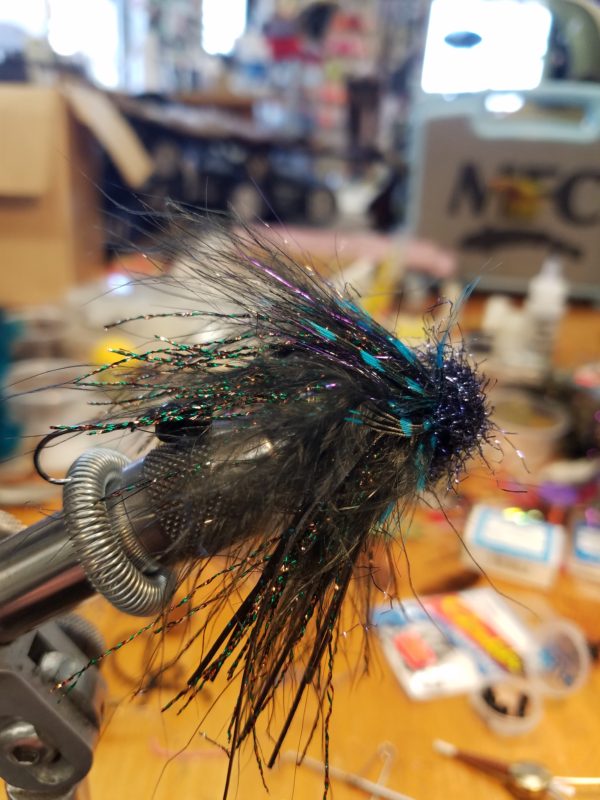 For the opener on the Brule in Wisconsin go with the heart of a Johnny Cash fan. Put in a Cash CD early morning and slip into the parking lot before others and bring the two hand. Slip into a quiet area with the Cash tune still in your head and put on the "Dedicated to Cash" Intruder The steelhead will be eager to compliment your choice with reckless abandon and provide a fight for the right to life. Just don't name the steelhead "Sue" Cheers!!
Upload Image...
We will make it through this!!
   With the recent closures and cancellations that have taken place within the last couple of weeks it is challenging times for all of us. Not only with buisnesses  such as mine but everyone is effected by this virus in their everyday walk with life in some way or another.  I have received thoughtful and encouraging words from many of my friends and customers through out the last few days and I am truly  grateful.  And I am extending the same positive and grateful words to you good people. We will pull through this and be strong. If there is something I can do to help let me know. If travel is restricting you through this and you need up to date fishing information please give me a call at the shop. If there are flys or equipment you need shipped to your place give me a buzz and I will ship it out asap.  Again lets all stick together and help each other out as best as possible.  I will always have you in my prayers.  Thank you!!